These are the latest weather maps downloaded from NOAA and clipped to center on Daniel Boone country by outrageGIS mapping. Goto outrageGIS.com/weather for larger versions, animations, and forecasts.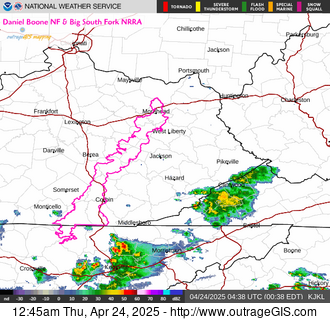 Current NOAA Radar, East Kentucky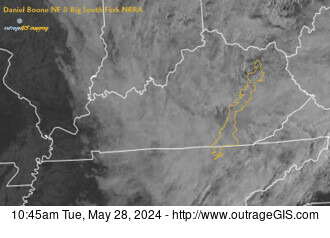 Visible Satellite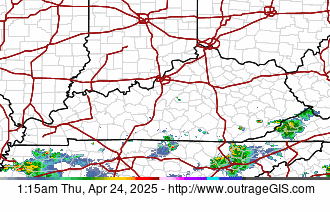 Compostie NOAA Radar, Kentucky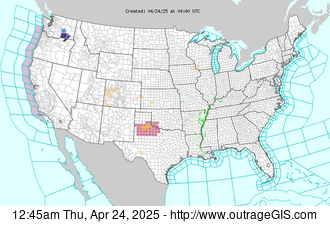 U.S. Watches and Warnings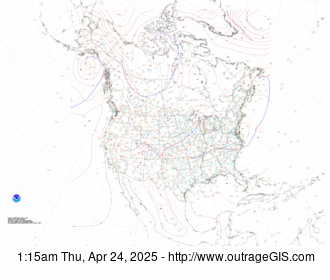 Current Weather Observations



These maps are updated each hour. From the outrageGIS site, you can get keys and legends for the detailed maps, such as meteograms and faq on doppler radar. Got a few minutes to burn...this is the place.